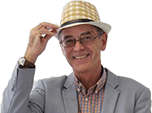 Should I swap my old C220 CDI for a C350 petrol?
I own a 2007 Mercedes-Benz C220 CDI. A friend is selling his 2011 C350 petrol. I only do 5000 miles per year and my diesel is more economical to run, but with the impending ULEZ expansion would it be prudent to buy the newer petrol car?
Asked on by Salvatore loggia

Answered by
Andrew Brady
Sounds like a wise move. I don't think your car has a diesel particulate filter (I'm pretty sure it was an optional extra in 2007 that was rarely fitted) so you probably don't have to worry about that getting blocked, but a petrol would still be a better choice for 5000 miles a year.
Related models

A big improvement on the previous C-Class. Feels well built and robust. Very comfortable and refined. High quality ride. Good CDI diesels.