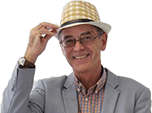 The engine management light has come on in my year old car - is the dealership under any obligation to sort this out?
I bought my Volkswagen Tiguan from a local VW dealer just over 12 months ago for £14,000. It has only done 26,500 miles. The engine management light has come on but there is no problem with slowing down or noises. Is the dealership under any obligation to sort this out for me?
Asked on by Nusrat Hussain

Answered by
Dan Powell
Unless the car is under warranty, you will struggle to hold the dealer liable for any faults that have developed after 12 months of ownership. However, if the car has been serviced and maintained by the supplying dealer then it may be worth asking them to investigate the fault, as they may be willing to contribute towards the cost of repair. If you do not have the problem fixed then it may cause the car to fail the MoT, with the engine warning light being a failure item on all modern cars.
Similar questions

I'm having problems with my DPF light coming on after the emissions fix. Is this a typical occurrence with the SEAT Toledo 1.6 TDi? What do they do to the vehicle when it undergoes the update and do you...

What is the prime cause of my EPC indicator coming on in my Audi A4? What action is required to correct it? The car is also under warranty.

I bought an approved used MINI Cooper D 10 months ago with 53k miles on it. The dealer did not provide a service book at the time but promised to send me a service book, fully stamped, shortly. After 8...
Related models

Comfortable, spacious and supremely practical. Refined diesel engines. Plenty of modern technology.