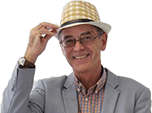 Can you help me decide which car to go for on PCP?
I'm buying a vehicle on PCP with a choice of a Lexus UX with premium and tech safety pack or a Vauxhall Grandland X Ultimate - which is £100 cheaper per month. Servicing on the Lexus is 10,000 or one year, while it's 16,000 or one year with Vauxhall. Insurance wise they're similar but I'm not sure which one to go for.
Asked on by Mark Richards

Answered by
Andrew Brady
The Lexus is a much more premium choice. If you're happy to spend an extra £100 a month, it's where my money would go. I'd also look at the Volvo XC40 or Volkswagen Tiguan.
Similar questions

I've received a quote for the lease of a Volkswagen Tiguan SE Nav TDi of £79 per month, with an initial payment of £1527 over 36 months - including a maintenance package. Another car dealer (competing...

We recently purchased a car on a PCP, using our old car as a trade in. The car we purchased from the dealership was advertised as a 2.0-litre. All signed paperwork states this. On receipt of the V5C, it...

I'm looking to exchange my car for a newer model and the Mercedes-Benz dealer is pushing PCP. Should I pay cash? The dealer has quoted £300 ppm over four years.