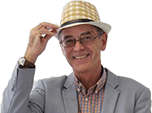 What family car what would you recommend ?
We are looking for a family car. We have a Ford C-MAX but it is old. We often ferry kids around but do not require a massive seven-seater. We loved the C-MAX for its big boot as we have two children and car seats and a pushchair. We need a car that is economical to run, only really use it for short runs.
Asked on by Molly pert

Answered by
Andrew Brady
We'd recommend a Kia Sportage. Great value for money, reliable and a long warranty (that's transferable if you buy second-hand). Also, consider a Skoda Karoq or a Kodiaq if you need more space.
Similar questions

Which SUV has the highest off the ground height for a disabled person to be able to get easily in the cabin?

My wife currently has Skoda Yeti. Its driving height makes it good for access - could you advise on a replacement now that Skoda no longer builds the Yeti?

We are looking for a car to do approx 10-12k miles per year, with lots of short journeys, some mid distance journeys and few longer ones. We are a tall family of four (up to 6ft 4) and generally find cars...
Related models

One of the best crossovers on the market. Very refined and relaxed at motorway speeds. Handles well. Five star Euro NCAP rating.

High quality interior with a premium feel. Very practical with a large boot. Quiet and comfortable on the move. One of the best crossovers around.