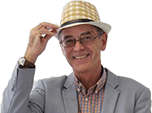 Is the Ford Powershift automatic now reliable?
I am thinking of buying a 2016/17 Ford Fiesta automatic but am worried about the Powershift gearbox. Did Ford sort out the problems in later models?
Asked on by Alan Clough

Answered by
Honest John
Similar questions

I want to buy a nearly new Ford Fiesta similar to my Ecoboost Powershift. I understand that the later model year cars have a torque converter and are more reliable than my 2015 dry clutch version of the...

I am a fan of the Ford Galaxy - I am currently driving my fourth manual model. However, I am thinking of changing to an automatic as I get older. What are Ford automatics like?

I contacted two Ford dealers to check the frequency for a transmission oil change in my 2016 Ford Kuga. Both say there is no need to change the oil yet although many forums and a recent reply from you...
Related models

Most versions good to drive, especially ST-Line but significantly more refined. Comfortable and practical. Comes with active safety technology as standard.