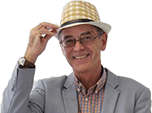 Is the Ford Powershift automatic now reliable?
I am thinking of buying a 2016/17 Ford Fiesta automatic but am worried about the Powershift gearbox. Did Ford sort out the problems in later models?
Asked on by Alan Clough

Answered by
Honest John
Related models

Most versions good to drive, especially ST-Line but significantly more refined. Comfortable and practical. Comes with active safety technology as standard.