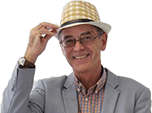 What can I do to make my Land Rover ULEZ compliant?
I have a 2011 Land Rover Freelander 2 diesel. What can I do to get through London's Emissions. The car has EUR 4, and I think it has to be better than 6.
Asked on by Alan Cover

Answered by
Dan Powell
In short, nothing. The ULEZ is based on the car's emissions and not the age or Euro engine rating. If it doesn't meet the rules then you'll need to replace it, pay the fees or avoid the ULEZ altogether.
You can check your car's ULEZ status here:
www.honestjohn.co.uk/ulez-ultra-low-emissions-zone.../
Similar questions

How much would it cost to modify a 2012 Ford Transit Van to avoid ULEZ charge?

Would changing the engine in my Citroen Relay to a 2.2-litre BlueHDi be possible and make it compliant with the London ULEZ?

We have a 2008 Citroen Berlingo Mulispace, which is perfect for putting bikes in without taking off the wheels, but it now doesn't comply with the London emission standards. The newer Berlingo is bulkier....
Related models

Bigger than original Freelander. 2.2-litre belt cam diesel. Incredibly good off-road. Robust interior. More fuel efficient 2WD model from 2011 with no rear diff to fail.