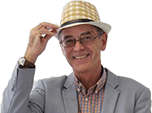 Are there any Evoque-height EVs coming soon?
My wife's Range Rover Evoque was stolen last week. Her next car really ought to be all electric. She liked the height of the Evoque, a lot. She is short and very uncomfortable in my Tesla Model S. A Leaf is about 100mm higher than that and an I-Pace 150mm odd higher, but that's still 80mm lower than the Evoque. Are there any Evoque height fully electric cars in the pipeline in the nearish future?
Asked on by Julian Ansell

Answered by
Andrew Brady
Have a look at the Hyundai Kona Electric or Kia e-Niro. They're not as high as the Evoque, but are excellent electric cars with high driving positions. Alternatively, there's an electric Volvo XC40 due before the end of this year. That might be a strong choice - it's based on our 2019 Car of the Year.
Similar questions

It doesn't appear that Toyota offers an EV. Why not?

Is it worth waiting a few years before buying an electric car? I would be looking at something the size of an Aygo with four doors.

My most recent purchase was a three-year-old Skoda which cost just under £7000. I'd love to replace it at some point with an EV but I don't see how the same sort of second-hand price bracket could exist....
Related models

Easy to drive. Impressive fuel economy and low running costs. Space for a family. 450 litre load area.

Electric version of Hyundai Kona. Two models available: 39KWh with a range of 180 miles and a 64KWh version with a 279-mile range. High specification and good value for money.