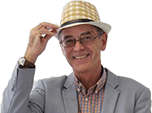 What hybrid car would you recommend?
We are thinking of buying a hybrid car for up to £20,000. Which would you go for and why?
Asked on by Simon Tattersall

Answered by
Andrew Brady
We'd look for a Hyundai Ioniq - it's really relaxing to drive with an excellent DCT gearbox, low running costs and a lengthy warranty. Your budget will get you a nearly-new example with low miles. If you'd prefer to buy new, look at the smaller Toyota Yaris.
Similar questions

We currently have a Honda Jazz CVT. My my wife, who has limited mobility, really likes it. However, we feel that with the type of motoring that we do, journeys up to about 25 miles from home, that an electric...

Are there any sound generators to mimic engine sounds on hybrids? I thought they were due to become compulsory this summer and I am frightened by how many pedestrians step out in front of me!

I'm about to purchase both a Toyota Prius plug-in and a Nissan Leaf. I have the option of getting a Chargemaster home charging unit for free via an offer from Toyota. I can have either a tethered unit...
Related models

Enjoyable to drive. Economical engines. Spacious. Available with a smooth and economical hybrid engine.

Available as hybrid, plug-in or pure EV. Easy and relaxing to drive. Low running costs.