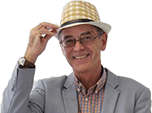 What is the Honda Jazz CVT like?
Is the Jazz CVT any good? Do you drive a CVT in the same way as a "normal" auto?
Asked on by Les Moore

Answered by
Andrew Brady
A CVT isn't great if you want to drive quickly. Accelerating hard makes a lot of noise and isn't very pleasant. Having said that, it's a very reliable transmission and doesn't affect fuel consumption as much as some automatic gearboxes. No one buys a Jazz to travel quickly, so you'll probably find the CVT works well. You won't have to adjust your driving at all, asides from not flooring the accelerator for long periods.
Related models

Unrivalled practicality and versatility. Plenty of room for four adults to travel in comfort. Surprisingly fun to drive, especially 1.5iVTEC Sport model.