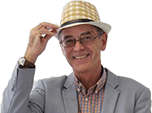 I need help narrowing down my options for a car purchase?
I'm looking for a 4WD car to tow two large horses, so towing capacity must not be less than 2.5 tonnes. I travel some 12,500 miles per year, most of it towing and usually reasonable distances (100 miles +), so I want something comfortable too. I find the process of narrowing down my options bewildering, but am trying to compare value for money and fuel economy. I wish to buy new or nearly new. My must haves are the towing capacity, heated front seats, reversing camera, parking sensors, Bluetooth, digital radio and in-built sat nav. I wonder if you could give your recommendations.
Asked on by Carrie Payne

Answered by
Andrew Brady
The Kia Sorento has a towing capacity of 2.5 tonnes if you spec the manual gearbox. It's a popular choice for towing and is well equipped - all models bar the entry-level KX-1 will meet your requirements. Review here:
www.honestjohn.co.uk/carbycar/kia/sorento-2015/
).
Alternatively, the Toyota Land Cruiser (
www.honestjohn.co.uk/carbycar/toyota/land-cruiser-.../
) is one of the best tow cars on the market, capable of lugging 3 tonnes. It's old school, though - while you'll be able to get one with your required equipment, it feels old-fashioned and won't be as frugal as the Kia.
Similar questions

What car would you recommend to pull 1000kg of horse (plus trailer)?

What's the best vehicle to pull an IFOR 505 horsebox with? I'd also like it to be economical with low road tax.

I recently sought advice about the BMW 5 and Audi A6 3.0 diesel estate cars. Being a police officer able to drive BMW 5 Series, I know how good they are to drive and how safe they are should you have a...
Related models

Easy to drive. All-wheel drive as standard. Well-equipped. Capable tow car. Seven seats. Five star Euro NCAP rating. Excellent 8-speed auto from 2018.

Big and tough. Good off road and good for towing. Excellent reliability record. You feel invincible.