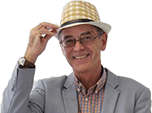 I indicated at a junction but continued onwards - who's at fault if a car then drove into my path?
I was driving up to a junction, doing about 15-20mph. I approached a right-hand turn and clicked the indicator, but quickly cancelled it as I actually needed to go straight on. The car at the junction on the left pulled out on me because they assumed I was turning right. Who's at fault?
Asked on 13 June 2018 by carole betts

Answered by
Tim Kelly
The other party is required to ensure their path is clear prior to proceeding. They should anticipate that even though you may be indicating, that you may continue on. It does depend on the layout of the junction though, so it may well be split liability.
Similar questions

We were sideswiped on a dual carriage way. The other driver was prosecuted and found guilty of driving without due care and attention, as well as leaving the scene of the accident. Our insurance company,...

We were burgled at Christmas and our car was stolen using my wife's car key. This has now been settled, but it's been registered as an at fault claim. How is the theft of a locked, alarmed and secured...

What do I have to do to put my Cat S car back on the road?