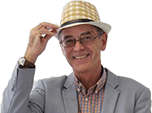 Learning to drive in: A Volkswagen Polo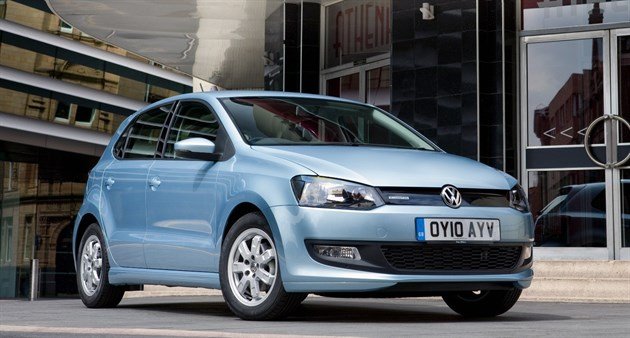 Volkswagen has a reputation for making quality cars and the Polo feels a lot like its bigger, more expensive siblings – particularly the Golf. It's easy to drive thanks to solid, sturdy and yet lightweight controls and its unfussy styling makes visibility fairly good, so it's a good car for learners and new drivers.
It's not such a common sight with instructors, though, which is a shame. Additionally, the latest generation is a little bit too expensive on the used market to attract new drivers. Nonetheless, those who do get their hands on a recent Polo, whether to learn in or as a first car, will find it ideal.
Getting Started
The Polo isn't too fussy in its styling, with an understated look that has the benefit of providing good cabin space for drivers and passengers. The seating position is easy to adjust and the controls are simple, logical and extremely easy to get used to.
Everything is clearly laid out, from the crystal clear dials to the centre stack's radio and heating. Speed and engine RPM can be read at a glance and there's little to distract a driver from the road ahead.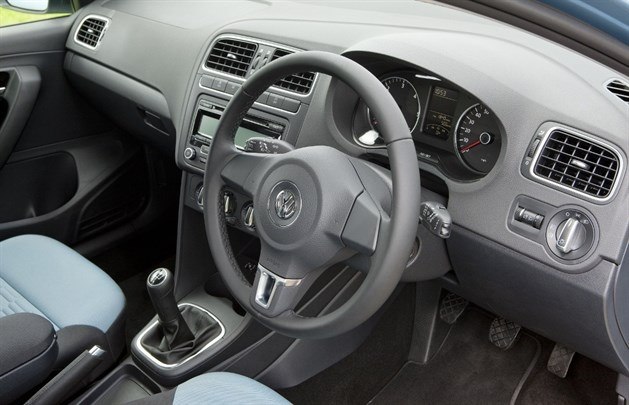 On the move
The Polo, regardless of engine choice, is quite a refined car. That means 'hearing' the biting point takes a little more concentration than in louder, more gruff cars, but it's beneficial when on the move, with very little noise intruding from outside.
The steering wheel feels solid and connected, yet is light and direct enough to make for easy driving regardless of environment. It's the same story with the precise and slick gear shift and light pedals. The suspension is soft enough to be comfortable and smooth around bends but not so soft that it encourages disconcerting body roll. All in all it's a tremendously easy car to drive, which makes it a smart choice for new drivers.
Manoeuvres
The car we tested was a five-door which helps over the shoulder visibility, and because the car has a flat rear it's quite simple to reverse park, turn in the road or parallel park. The ease with which the Polo can be manoeuvred is also helped by the light clutch and smooth, accurate and light steering.
On the downside the rear window is quite small and high up, so lower obstacles like bollards are difficult to see. 
Summary
A popular small car with people of all ages, the Polo is an ideal vehicle in which to learn to drive, with very few problems. It's easy to park, easy to drive in and out of town and has clear dials and simple controls. Should you be lucky enough to get one as your first car, there are frugal models that are both cheap to insure and cheap to run.
Helpful details
Steering: Light, accurate and with a tight turning circle
Comfort: It's easy to find a good driving position
Parking: It's very easy to parallel and bay park
Unhelpful details
Rear window: It's hard to see some smaller obstacles like bollards. 

Already learning? Visit our Facebook page and let us know what car you're taking lessons in. You'll also find lots of useful information, and you can ask us and other learners anything you want.