Volvo XC90 (2015 on)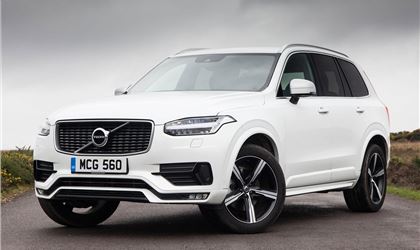 Xc90 D5 momentum auto awd
reviewed by Anonymous on 18 June 2021
3
Tax/Insurance/Warranty costs
3
Cost of maintenance and repairs
3
Experience at the dealership
1
How you rate the manufacturer
Lovely to drive but unreliable
I bought this car used in 2019 from a Volvo main dealer with 22k on the clock. It drives fantastically and is the most comfortable car I have ever owned. My first year of ownership (while it was under warranty) was trouble free apart from one of the doors needing fixing as it refused to open. Fast forward to 2021, the car now has 51k on the clock and is constantly in and out of the dealer for repairs. Firstly the car suffered a costly oil leak which could only be repaired by removing and replacing the cam belt. Next came the over heating warning, which turned out to be a an electrical fault. This issue took 6 visits to the dealer to resolve at a cost of thousands of pounds and amongst other things required a replacement ECU. It has also had the control arms replaced as they failed causing a monumental squeak when driving.

The most recent problem has been the infotainment system which has suffered the black screen of death. This means I have no screen, climate control, Bluetooth or sat nav. The electric mirrors have also gone haywire. I am currently awaiting diagnosis of this issue, however am fully expecting it to be another costly repair.

I had planned to keep this car long term, however I have lost all faith in the vehicle and will be getting rid of it as soon as my new car arrives in a few months. This has been the least reliable car I have ever owned.
reviewed by Anonymous on 18 June 2021
reviewed by Anonymous on 15 February 2021
reviewed by MPC on 23 July 2020
reviewed by Anonymous on 3 September 2019
reviewed by Anonymous on 27 June 2019
reviewed by Anonymous on 9 April 2018
reviewed by Anonymous on 6 January 2017
reviewed by Anonymous on 19 December 2016
reviewed by rich2barr on 6 April 2016
Write your review
About this car
| | |
| --- | --- |
| Price | £54,275–£67,525 |
| Road Tax | A–J |
| MPG | 34.1–108.6 mpg |
| Real MPG | 56.3% |
Just reviewed...