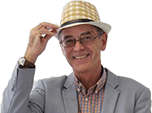 Our Cars: SEAT Ibiza 1.0 TSI SE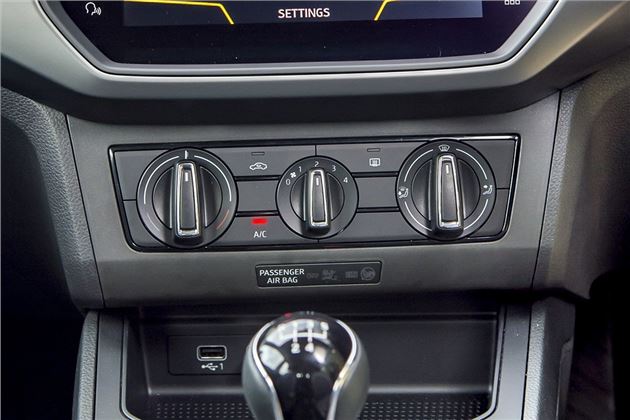 15 September 2017: Air con cracks up in the heat
The Details
| | |
| --- | --- |
| Current mileage | 798 |
| Claimed economy | 60.1mpg |
| Actual economy | 51.5mpg |
| | |
It's been a bittersweet few weeks with the SEAT Ibiza. On the one hand, it's impressed with its refined ride quality and zippy 1.0 TSI engine. On the other, it's disappointed with the air conditioning struggling in the heat. The air con issue started last week, with the windows misting up. Then, a few days later, I noticed that it took ages to cool the car down.
Air con problems aside, I've found my Ibiza experience to be very positive. The ride quality is excellent, with speed bumps and pot holes being ironed out with a soft and satisfying thump, while the turbocharged three-cylinder petrol engine has proven itself to be smooth and quiet. All-in-all, the Ibiza feels like a much more grown up car, compared to its predecessor. 
The 1.0 TSI is fast becoming my new favourite automotive thing. I sampled it in the updated Volkswagen Up and was left in no doubt of its quality, but it really excels in the larger Ibiza package. It's still a bit early to draw any long-term conclusions about fuel economy - at 798 miles it's not yet run in - but the 95PS and 175Nm of torque feel a perfect match for the little SEAT.  
Of course, if you want more punch, you can specify the 1.0 TSI with 115PS, but that version is only limited to FR models. As a result you'll have to spend at least £2000 extra compared to the 95PS version in SE trim. If truth be told, I'm not sure the Ibiza really needs more power. The 0-62mph dash can be completed in roughly 10 seconds and there is plenty of low gear pull for overtaking and joining the motorway.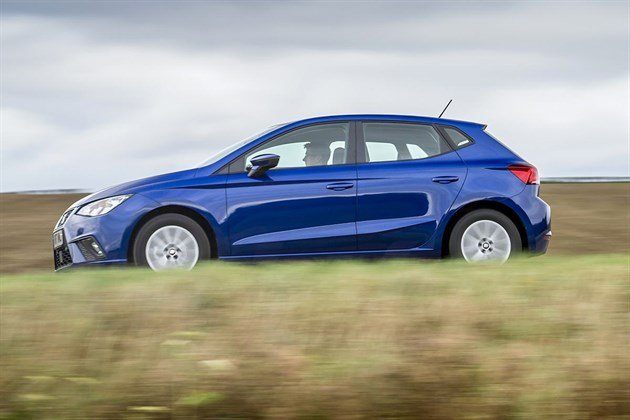 The Ibiza's 1.0 TSI petrol engine is one of the best in the small car business, accord to Dan
The woolly steering might disappoint enthusiastic drivers. It's not vague enough to be dangerous, far from it, but it doesn't have the firm feedback that you get in the Ford Fiesta. As a result it can be a little tricky to judge grip when carrying speed through a tight bend. However, again, few Ibiza drivers will be pushing the limitations of grip. And those that do will probably wait for the inevitable Cupra version. You also get slightly tighter steering in the FR version.
For what it lacks in dynamics, it more than makes up for in comfort. Indeed, with low levels of road and engine noise, the Ibiza is a wonderful little thing to take on long trips. The three-cylinder engine quietens to a low-pitched thrum on the motorway and the cushioned ride created a little oasis where you can really lean back and relax. 
My long termer has a few extras and the Beats Sound System is one that provides some welcome entertainment on a long journey. Costing £365, it adds a 300W amplifier, six speakers and subwoofer, which provide crystal clear sound. In fact, it would be the perfect platform to show off a digital radio system - yet, for some reason, SEAT doesn't fit DAB as standard to the Ibiza. 
Unfortunately, SEAT won't allow me to take it to local dealer to have the air con problem investigated, which means it has been taken back to SEAT HQ in Milton Keynes to get fixed. It should return in a few days and, hopefully, be firing on all cylinders when it comes to ventilation.
« Earlier: We're Going to Ibiza Later: Good things come in small packages with the Ibiza »
Updates

After six months and 6000+ miles, the time has come for Dan to say goodbye to his SEAT Ibiza, but will he be sorry to see it go?

The cabin might look a little bare, but the Ibiza is one of the most-comfortable small cars you can buy.

SEAT Ibiza meets its key rival during a recent road test, but which compact hatchback is best?

Two cars almost become one when Dan compares the SEAT Ibiza with the Volkswagen Polo.

Thinking of buying a diesel Ibiza? Don't. The 1.0 TSI is more than up to the task.

Lightweight and front-wheel drive: the Ibiza is the perfect cold weather companion.

With a number of long distance drives under its belt, the Ibiza is proving to be a refined motorway machine

With the weather taking a turn for the worst, the Ibiza's heating system is giving Dan a lukewarm reception.

When it comes to boot space, the SEAT Ibiza has the competition beaten with its gargantuan luggage capacity.

It might be smaller than its predecessor, but the Ibiza delivers big on refinement and space.

15 September 2017: Air con cracks up in the heat
After just two weeks, the Ibiza is on its way back to SEAT HQ due to an air con fault.

Dan prepares for six months of holiday jokes and puns, with the delivery of the new SEAT Ibiza.