DVLA losing £107m a year due to car tax evasion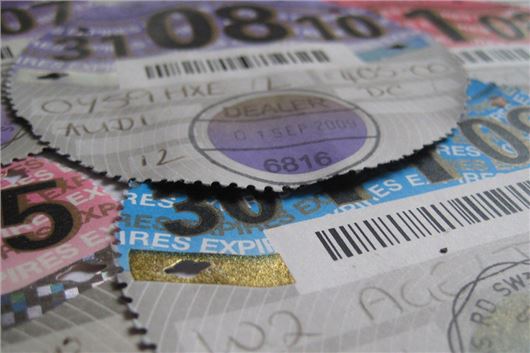 Published 16 November 2017
The number of untaxed cars on Britain's roads has hit a 10-year high, according to official figures.
It's thought that there are 755,000 unlicensed vehicles in the UK today, a figure that costs the DVLA £107 million a year in lost revenue. In 2017, the rate of unlicensed vehicles in the UK was estimated to be 1.8 per cent, compared with 0.6 per cent in 2013 before the paper tax disc was abolished. 
>> Keep on top of your Road Tax and MoT renewals for FREE with Honest John user homepages
The death of the tax disc was announced as part of Chancellor George Osborne's 2013 Autumn Statement, with the system moving to a fully digital service. At the time it was claimed that the changes would streamline renewals and save the DVLA £10 million every year. 
Buyers and sellers are still struggling to understand the road tax system when it comes to change of ownership
The latest report from the Department from Transport, however, shows that that the number of vehicles evading road tax – also known as VED – has more than tripled since the paper disc was scrapped. 
Fifty two per cent of affected vehicles have been unlicensed for two months or less, which suggests that buyers and sellers are still struggling to understand the road tax system when it comes to change of ownership.
>> 10 things you need to know about the road tax system
Previously, owners could sell their car with its remaining tax; however, since 2014 owners are required to contact the DVLA for a refund, while the buyer has to purchase new tax before driving the car away.  
The Government data also shows a significant rise in the number of cars used on the road, despite having a Statutory Off Road Notification (SORN) against them. In 2015, just one per cent of unlicensed vehicles were found to be on SORN, while in 2017 this figure surged to 12 per cent. 
"The principle of abolishing the tax disc to introduce greater efficiencies has, so far, evidently failed," said RAC public affairs manager Nicholas Lyes.
"This latest data suggests it is now costing the Treasury more than £107m in lost revenue over a full year – higher than in any year since 2007. The Treasury noted that abolishing the paper tax disc would save £10m, however it is now seems the changes are proving extremely costly."
Comments
Author

Dan Powell
Latest