Budget 2015: Key points at a glance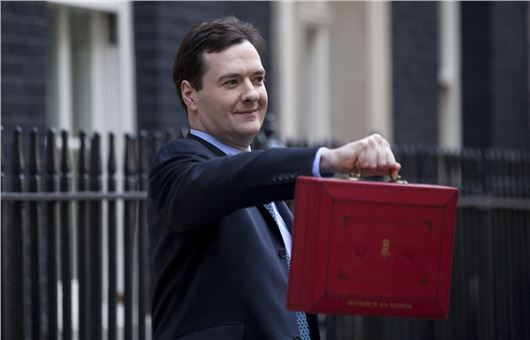 Published 18 March 2015
George Osborne has delivered his final Budget of the current Parliament. Here is a summary of the key announcements and how they will impact your pocket.
Fuel Duty
Fuel duty will remain frozen and September's planned increase has been scrapped. As a result, duty will remain frozen at 57.95 pence-per-litre.
For the full story, click here
VED (car tax)
Increases in VED (Vehicle Excise Duty) is linked to the Retail Price Index which rises in line with the rate of inflation. This means first year rates (also called "showroom tax") for vehicles with CO2 emissions of up to 130g/km (VED band D) remains free of charge. For vehicles with CO2 emissions ranging from 166g/km to 255g/km, VED bands H to M, the first rate rises by as much as £10 from 1 April 2015. The standard rate for cars emitting more than 201g/km also increases by £5.
Older vehicles registered before 1 March 2001, are taxed based on engine size and remain unchanged. As a result, engines up to 1549cc will remain at £145 while those of a larger capacity than that will cost £230. 
For the full story, click here
VED for vans
Chancellor of the Exchequer George Osborne also said there would be no significant changes to annual van VED rates - although they have risen in line with the retail price index.
What that means for van drivers is a small £5 increase to £230 for vans registered before 2001 that are bigger than 1549cc. 
For the full story, click here
Company car drivers
Company car tax has increased too, with a three per cent rise for cars emitting more than 75g/km of CO2 to a maximum of 37 per cent. However, changes will not come into effect until 2019/20.
For the full story, click here
Driverless technology
The Government has pledged £100m of funding to keeping Britain at the forefront of driverless car technology. The funding comes following a major review into driverless car technology, which will start testing on public roads as early as summer 2015.
For the full story, click here
Classics cars
The Budget 2015 also confirmed that the classic tax break wasn't a one off, which means the rolling exemption for historic vehicles will continue. Classic cars made before 1976 will be exempt from road tax from next year – great news if you own an early BMW 3-series (E21) or Austin Princess.
Comments
Author

Dan Powell
Latest