Honda to scrap diesels as range goes electric and hybrid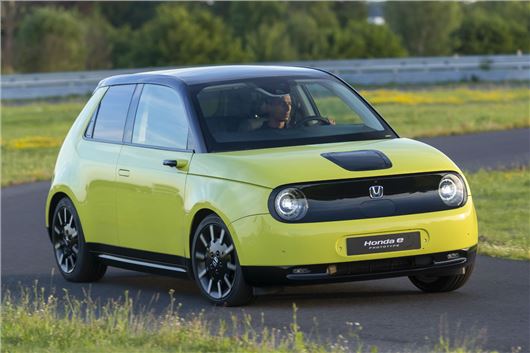 Published 23 October 2019
Honda has confirmed plans to scrap diesel cars from its range within the next three years blaming a 'dramatic drop off of demand' in the UK market.
The only Honda models currently sold with a diesel engine are the Civic and HR-V. Diesel power was dropped in the CR-V SUV in 2018 and hybrids now account for around half of all CR-V sales with that expected to increase over the coming years.
>> New 2020 Honda Jazz: all you need to know
From 2022, Honda will offer all its mainstream models with a hybrid or electric powertrain - including six new electrified vehicles. These include the Honda E electric city car and the new Jazz, which will be sold solely as a hybrid in the UK.
There's also going to be a 'stylish' new SUV - believed to be hybrid - and another pure electric vehicle alongside the Honda E.
Previously, Honda had announced plans to electrify its range by 2025. It's now moved that goal forwards, something it says reflects the rapidly changing European car market.
"The pace of change in regulation, the market, and consumer behaviour in Europe means that the shift towards electrification is happening faster here than anywhere else in the world," said Honda Motor Europe's senior vice president, Tom Gardner. "As the pace of change continues to accelerate, we need to act sooner to meet these challenges head-on."
Unlike competitors, Honda says it doesn't do any 'half measures', meaning it's not planning to introduce mild-hybrid engines. While the manufacturer will offer plug-in hybrids globally, they're not going to be a focus for Europe.
The new Honda Jazz features a smaller version of the CR-V's hybrid system. This scalable powertrain will be relatively affordable to produce, giving the manufacturer a cost advantage over rivals.
No decision has been made about the future of the Civic Type R hot hatch, which could be excluded from the move towards electrified vehicles.
Comments
Author

Andrew Brady
Latest