'Ghost broker' insurance scams on the rise on social media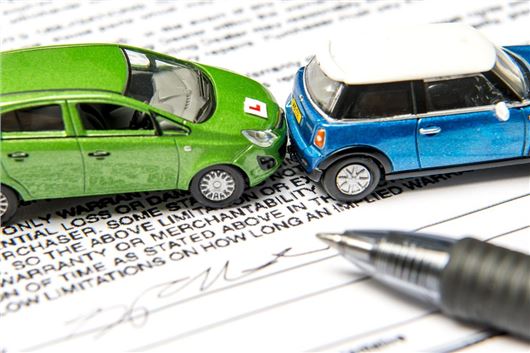 Published 02 November 2018
One in three 18-24 year olds have seen a suspicious advert for car insurance on social media, according to an Insurance Fraud Bureau (IFB) survey conducted by YouGov.
The IFB is warning drivers to be wary of ghost broking scammers, who use fake adverts to pose as seemingly legitimate sellers on social media by offering cheap car insurance that doesn't actually exist.
Fraudsters approach motorists offering cut-price car insurance, but are in fact selling phony policies, leaving the buyer under the impression that they've bought legitimate cover. 
More than 850 cases were reported to Action Fraud between November 2014 and October 2017, totalling losses of £631,000 for those affected – an average of £769 per victim. Young people are particularly at risk because of the high premiums they pay in comparison to older drivers.
If caught with false insurance documents, drivers face a £300 fine, six penalty points and/or disqualification. The car will also be seized and potentially crushed. Drivers will also be held responsible for all the costs — including damage to vehicles and personal injury claims — if they are involved in an accident.
Drivers who want to buy insurance via an online broker should check the seller has a legitimate website, a UK phone number and address. Worryingly, the IFB survey shows that two thirds of people admitted they wouldn't even check if the seller had a website before buying car insurance from them.
If buying through a broker, drivers should check the company is registered with the British Insurance Brokers' Association (BIBA). If buying directly through an insurer, check it's a member of the Motor Insurers' Bureau (MIB) and ensure the insurance advisor is registered with the Financial Conduct Authority (FCA).
"If you have purchased from a ghost broker your policy will be completely worthless, as if it didn't even exist. You might think it's worth chancing it but any money you might have saved on what looked like a good deal will pale in comparison to the price you'd pay after an accident," said chief operating officer at the Motor Insurers' Bureau, Anna Fleming.
Have you seen a suspicious advert for car insurance?
Call Action Fraud on 0300 123 2040 or report it to the Insurance Fraud Bureau's Cheatline by completing its online form or by calling 0800 422 0421.
Comments
Author

Georgia Petrie
Latest