Spotted in the classifieds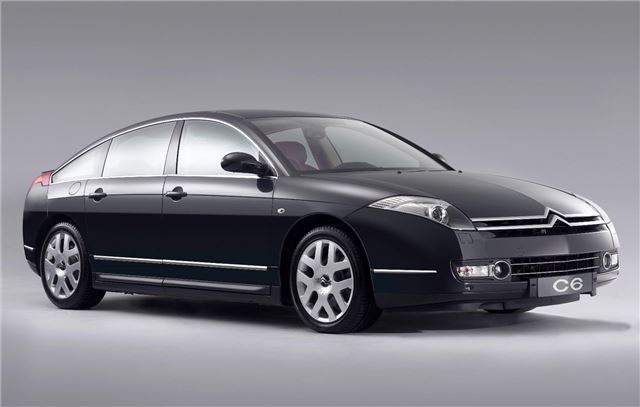 You might have noticed that there is a 'Cars for Sale' tab at the top of the page, and if you find the time to have a quick browse through it you'll find that there are all kinds of cars available on the page to suit every taste and budget.
In this new feature we'll be trawling through the adverts to find the very best deals, the rarest cars, and the most remarkable exotica. This week we're going to show you some of the most interesting luxury cars for sale, both new and old.
And where better to start than with a Rolls-Royce, the brand most synonymous with luxury? There were numerous Rolls-Royces for sale on the deals page, and many were very, very expensive indeed. However, for £12,995, that's less than the price of a new Ford Focus, you could have this brown Silver Shadow.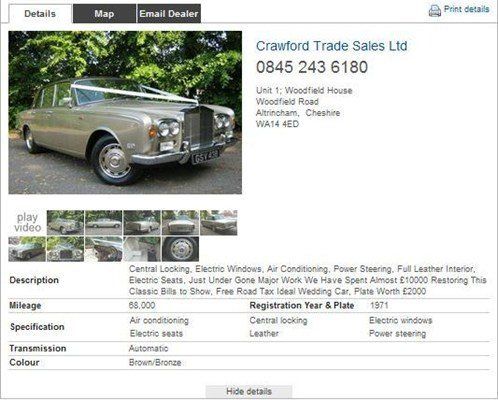 It has electric seats, electric windows, power steering, leather and air conditioning..There's free VED too, thanks to the age. The three-speed automatic gearbox should make for comfortable, relaxed cruising but don't expect much in terms of fuel economy, this is, after all, powered by a 6.75-litre V8...
But, if the prospect of classic motoring and big fuel bills is off putting, then how about something less thirsty and altogether more modern? There are some big discounts on new Volvo S80 D3s at the moment, available new with up to £4,940 off the list price in ES spec.
The ES may be bottom spec, but it comes with cruise control, climate control and a high quality audio system, as well as good levels of comfort and refinement. Unlike the Rolls-Royce, though, it has an impressive fuel economy figure of 53.3mpg on the combined cycle. It even makes a nice noise thanks to the five-cylinder engine. 
Meanwhile, if you want to be completely unique and exceptional, how about a Citroen C6? Gallic charm, exclusivity and ride quality second only to floating on a cloud are the order of the day here.
Brand new a C6 costs £38,695. It's currently only available with a 3.0 V6 diesel, but you can have this used 2.7-litre V6 HDi model for a substantially reduced £11,691, thanks to some heavy depreciation.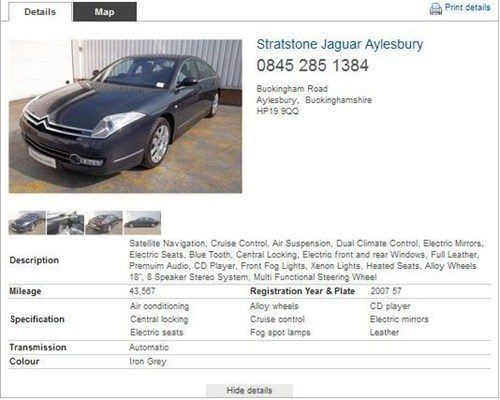 The beautifully trimmed airy cabin is all leather, and comes with satellite navigation, Bluetooth, and electrically adjustable everything.
It's fair to say that the C6 isn't everyone's cup of tea, though. So lastly, a more traditional luxury car choice in the form of the Jaguar XF. Used examples are available from as little as £18,600 but if you don't want to buy second hand there are savings to be had on new models in our deals section.
The XF has been critically praised since its introduction in 2008, with a high quality interior, strong engines and enjoyable handling. The 3.0 V6 diesels are the ones to go for, with ample torque and impressive fuel economy.
For deals on all kinds of new and used cars, from city runabouts to track day specials, visit the Cars for Sale tab on our home page. 
Comments