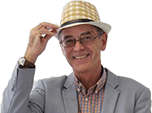 Isuzu Trooper (1998–2003)
Last updated 20 August 2015
Muscular diesel engine. Very capable load hauler, off-roader and tow car. Long-wheelbase model can seat seven.
Problems with injector seals. Some have led very hard working lifes. Road manners are basic, to say the least.
Updated 1 June 2013
Isuzu has now replaced injectors twice on many Troopers affected by the 3-3-2006 recall, but any liability it may once have had has now ceased because the youngest of these vehicles are now more than...