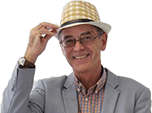 Honda Legend (1996–2004)
Last updated 24 August 2016
Refined, well equipped and ideally suited to motorway cruising. Solidy constructed and, with proper maintenance, reliable.
If you do get a problem, it could sting your wallet.
Updated 11 January 2016
PW wrote: " Here is my annual report of my car which is coming up to fifteen years since it was carefully put together in Japan. In the past year it has had all engine oil and filters changed, a little...
Introduction