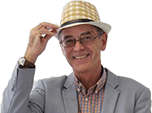 Most recently answered tools questions

Is it worth investing in a proper trolley or bottle jack and a torque wrench for swapping between winter and summer wheels? Or is the mini jack and tyre lever that comes with the car sufficient? I ask...

My recently acquired son-in-law, a 28-year-old VAG mechanic, is seriously considering leaving his VAG Main Dealer employer to take over a Snap-on Tools franchise. It is seemingly an established round:...