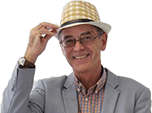 Most recently answered medical condition questions

I was on the DVLA medical registry because of controlled epilepsy until 2017 when I was taken off after being epileptic event free for over 10 years and placed on the normal driver registry. Throughout...

My friend has some medical problems and I'm not sure if he should report them to the DVLA. His hospital consultants do not stop him from working out at the gym and say he is responsible for monitoring...