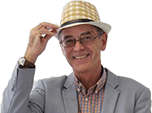 Most recently answered bridgestone questions

I have been running Pirelli P7 runflats (225/55 R17 Y) on my BMW 5 Series for years. Is there now a runflat available which might give a less hard ride?

I bought four new Bridgestone Potenzas for my 2004 BMW Z4 around 14 months ago from a big name tire company. I've noticed both rear tires have started to develop cracks around the outer part of the tread....