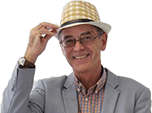 Most recently answered £4500 budget questions

I have £4500 to spend on used car. Can you tell me what's the most reliable model out there to fit my budget?

Having been a motorcycle rider exclusively for 10 years, I now need to buy a car to get to and from work. I have a £4500 budget and while I am not overly concerned about model/age/make, the car must be...