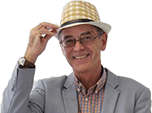 What's the best way for an American to arrange insurance in the UK?
My daughter is visiting from the US, where she holds a full American driving licence. She holds a full UK licence, but the address is incorrect and she can't renew in the US without a UK address. I would like her to be covered on my insurance and they are willing to do so, but I know it's illegal to drive on a licence with incorrect details. Would it be okay to use my home address to renew? Failing this, can you suggest other options to insure her on my car for a three week period.
Asked on by Reginald Darge

Answered by
Tim Kelly
Yes, use your address to renew her licence if she has no other address in the UK, but her best approach would probably be to hire a car. If she has a US licence, contact your insurer and see if they see that as acceptable. This is very much a grey area. It is very hard to arrange cover for a US (non EU) citizen on a UK policy.