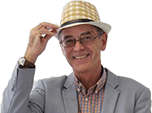 Can you recommend a car that can fit two child seats and an adult in the back?
I'm looking for a car that has three full size seats in the back. I need to be able to fit an adult in the middle rear seat, between two children's car seats. My budget is only small (not helpful I know) - between £1000 - £1200. My daughter is two years old and in a rear facing Joie Steadi. The baby isn't born yet. She will possibly go in our old Joie Gemm, or if the new car seat has isofix, we may buy a new isofix seat.
Asked on by Amy Taylor

Answered by
Georgia Petrie
You'll need something quite wide with a small central transmission tunnel. For your budget it'll probably be quite a struggle, you really can't get much at that price which won't have high mileage on it. I'd suggest getting an older car, like a Honda FR-V, which is quite reliable. You might just squeeze two child seats and an adult in it. You could also try a Toyota Previa, but I'm not sure that you'll get the space you need. Hyundai Trajet is another one to look into.

Unfortunately, you can't guarantee reliability for that kind of money so make sure you ask a lot of questions about the car, check the service history and try to buy a Japanese car for reliability. What you don't want is to buy a cheap car and then so much needs done to it that the first service and MoT costs half of what you spent on the car. The best advice I can offer is to be smart when you buy, don't just go for the cheapest model you can find. Imports will be cheaper, but be careful because if you get something too obscure then parts might not be available if something goes wrong. Good luck with your search.
Similar questions

I have been looking for an Isofix adapter that I can install in my 2001 Ford Focus. Do these exist? If so where can I get this fitted?

My car has just been written-off (via an accident that wasn't my fault) and I need to buy a new car. I have a £1000 settlement and can also afford to get a loan of up to £2500. I'd rather not get a loan...

Is buying a Japanese import a good idea? I'm considering a Honda FR-V.
Related models

Clever way to carry 6 in 2 rows, like a Multipla, but with Honda quality. 1.8, 2.0 and 2.2 all chain cam engines.

Seven seats, with the back five all individually removable. Air conditioning standard on all models. Plenty of useful cubbies. Reasonable economy.

Extremely roomy. Will carry up to 8 people and their luggage. Diesel is economical given the car's size. Solidly built and proving durable.