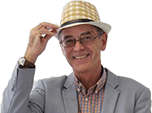 What's included in the list price of a vehicle?
Cars with a list price over £40,000 pay higher VED, so what's included in the list price?
Asked on 13 March 2018 by Andrew Penny

Answered by
Honest John
Everything apart from first year VED and first registration tax. So includes things on top of the 'list price' such as any factory fitted extras, delivery and dealer preparation, which the German manufacturers seem to add on top.
Similar questions

My Kia Sportage has CO2 of 175g/km and I understood that my second year tax rate was £140 but I have just received my reminder and it states £220 for the next year. Have I misread the tax band details?

I have settled on buying a a car which, with extras, is very close to the £40,000 list price. Obviously I want to stay just below that so I don't get hit with higher tax. My understanding is that the list...

What is the definition of list price on a new car? Does it include the delivery charge and number plates or is it just the RRP of the car itself?