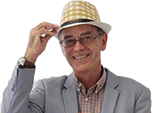 What do you think about FTC fuel pellets?
I've seen FTC, an apparent miracle additive that improves fuel economy and lowers emissions, advertised. The reviews are very favourable. I've never seen anything similar to this on the market before and wondered whether you had?
Asked on 13 February 2018 by

Answered by
Honest John
This idea was developed in WW2 to help Merlin aircraft engines run on low grade Russian fuel. These days, it's completely irrelevant. Run on branded Super and you won't have any problems.
Tags:
Similar questions

My friend's daughter had a black box fitted to keep insurance low. The mileage allowance was 4000. This was unintentionally exceeded and her insurance was cancelled. She ended up driving for four days...

I bought a car from a main dealer, but they're keeping the V5 until June 20 as it was classed as a demo and they are required to keep the V5 for two months. I transferred my car insurance to this new can,...

I've been issued a parking ticket for staying 23 hours in a Sainsbury's car park even though I only stayed 1 hour 35 minutes. Cars are allowed to stay up to two hours there. What now?