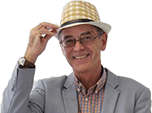 What do you think about FTC fuel pellets?
I've seen FTC, an apparent miracle additive that improves fuel economy and lowers emissions, advertised. The reviews are very favourable. I've never seen anything similar to this on the market before and wondered whether you had?
Asked on 13 February 2018 by

Answered by
Honest John
This idea was developed in WW2 to help Merlin aircraft engines run on low grade Russian fuel. These days, it's completely irrelevant. Run on branded Super and you won't have any problems.
Tags:
Similar questions

I was stopped at a T-junction, waiting to turn right. A car approaching from the right, indicated to turn left, started to turn in but then continued straight on without cancelling his indicator (which...

I travel almost 75 miles on motorways every week and wanted to know if buying an electric car is a good option for me? If so which electric car would you suggest and is buying new or used is better?

I recently attempted to change my insurance policy as I had a change of vehicle and the premium went up by £440. When I questioned how this could be, I was given the explanation of increased risk, breakdown,...