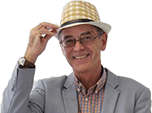 What do you think about FTC fuel pellets?
I've seen FTC, an apparent miracle additive that improves fuel economy and lowers emissions, advertised. The reviews are very favourable. I've never seen anything similar to this on the market before and wondered whether you had?
Asked on by

Answered by
Honest John
This idea was developed in WW2 to help Merlin aircraft engines run on low grade Russian fuel. These days, it's completely irrelevant. Run on branded Super and you won't have any problems.
Tags:
Similar questions

I do 108 miles per day to get to work with a 1.2-litre petrol car and I am thinking of swapping for something more economical? Is diesel or Hybrid the best economical option?

My four-month-old BMW has been written off in an accident. I'm insured through Axa but the car was leased through Alphabet. My policy indicates that because of the age the vehicle will be replaced with...

Is it dangerous to use cruise control in the wet? Does it cause problems should you aquaplane and does it make the car go faster, so causing accidents?