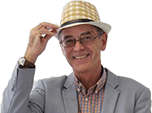 What do you think about FTC fuel pellets?
I've seen FTC, an apparent miracle additive that improves fuel economy and lowers emissions, advertised. The reviews are very favourable. I've never seen anything similar to this on the market before and wondered whether you had?
Asked on 13 February 2018 by

Answered by
Honest John
This idea was developed in WW2 to help Merlin aircraft engines run on low grade Russian fuel. These days, it's completely irrelevant. Run on branded Super and you won't have any problems.
Tags:
Similar questions

I parked in a street with no restrictions, but was towed away. I was told I parked in front of a dropped kerb. There was no driveway or entrance and no white lines. Is it legal to tow my car away as well...

Can you please tell me what the advantages and disadvantages are of having a service before or after an MoT?

I purchased a car from a car supermarket and over the first week of driving observed that there was an excessive vibration present a motorway speeds. I contacted them and explained the issue and also advised...