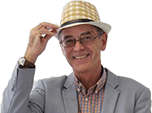 All four tyres on my DS4 are worn after 13,000 miles - is this normal?
I've had a DS4 from new, which has done 13,000 miles. I've been told that all four tyres are worn and need replacing. The car is fitted with 19-inch, low profile Michelins. I'm very unhappy with this mileage level. What is your view?
Asked on 7 December 2017 by Paul greetham

Answered by
Honest John
That's simply what happens with big wheels and low profile tyres and one of the reasons why I advise against them. Had the car been fitted with 16-inch wheels and 55 profile tyres, they would have lasted at least 20,000 miles.
Similar questions

I have a Ford Focus Mk1 with new Uniroyal Rainex 3 tyres on the front wheels, which I'm quite happy with. I now need new tyres for the rear wheels. Should I buy the same as the front or the new Michelin...

My daughter has a Volkswagen Polo S 1.2. We're in a rural location and I organise a winter tyre swap for my elder daughter. I wondered whether the Polo could run on all weather tyres instead. Is this feasible?...

What are the best tyres for a comfortable ride?
Related models

Unique styling and a high quality cabin. Standard equipment includes DAB and navigation. Good range of engines.