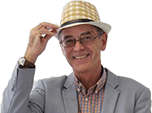 Why is it advised not to use cruise control in wet conditions?
I recently saw the following on a sign in Canada: 'In wet conditions avoid use of cruise control'. What is the reason for this advice?
Asked on 13 September 2017 by

Answered by
Honest John
Rear drive American cars used to take their speedo drive from the front wheels. If you set a speed on the cruise control in very wet conditions what could happen was that in trying to maintain the set speed the driven rear wheels could start spinning and lead to loss of control.