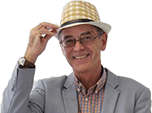 Should I get a Mazda 3 or a Honda Civic for a reliable auto?
I'm looking for a reliable torque converter hatchback, must be a petrol automatic. I've narrowed it down to either a Mazda 3 2.0 (2014 -) or a Honda Civic 1.8 (2012 -). Can you help me decide which to go for?
Asked on by GregJ

Answered by
Honest John
The Mazda is 6-speed torque converter and 120PS from 2.0-litres. The Civic is 5-speed torque converter and 134PS from 1.8-litres. Both very reliable. The Mazda is nicer to drive. The Civic is more spacious and practical.
Honest John recommends

– find and buy your perfect car, in just a few clicks
Similar questions

I need to buy a used, reliable, automatic family car for under £10,000 as soon as possible. What would you recommend and where is best to purchase from?

We need to change our 3 year old BMW 118d M Sport for a petrol automatic with a better boot than the 1 Series, an easy lift hatch, and the refinement you get with the BMW. Good roadholding and a competent...

I currently drive an 07 GT TDI Golf which is ready to be replaced. I have a wife, a child and a baby on the way.I have a budget of up to £19k and am thinking of buying a family motor that is new/nearly...
Related models

Good ride comfort. High quality feel. Huge loadspace and versatile rear seats. Excellent 1.6 i-DTEC diesel averages a claimed 78.5mpg. All engines chain cam.

Good looking and well engineered. Efficient engines. Excellent steering and handling, better still from 2017 revamp. Compliant suspension.