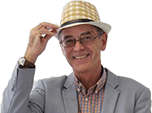 Is £16,495 too much to pay for a pre-registered, very low mileage Subaru Impreza?
I have seen a pre-registered 2016 Subaru Impreza I RC with 11 miles on the clock at a dealership for £16,495. I think the RRP for these cars is about £18,980. Am I correct in thinking that the price the dealer wants is too much as they will be able to claim back the VAT (about £3,800) on the new price they may have paid? There is also the fact that whoever buys the car will be shown as the second keeper. Is there room for movement and could this car be secured for around £15,500 or am I being too greedy?
Asked on by Sinky

Answered by
Honest John
The dealer claims back the VAT he paid to the importer to buy the car into stock. That gives him a base price to work from. He then charges the customer VAT on whatever price he sell the car to the customer and it will be shown on the invoice. He then pays that VAT to HMRC. For example, dealer buys the car from International Motors for £15,000 + 20% = £18,000. He can then claim that £3,000 VAT back from HMRC in his next return. If he sells the car for you for £16,495, that's £13,746 + £2,749 VAT and he has to pay that £2,749 to HMRC in his next return.
Honest John recommends

– find and buy your perfect car, in just a few clicks
Dear Honest John,

Please help me choose my next car. I would like it to have:
Similar questions

It's time to change my Toyota Corolla 1.6 VVTi which has basically given 128,000 trouble free miles. I intend to gift this car and then buy a petrol replacement outright. Not so sure about a Toyota Auris...

I looked at a 2004 Volkswagen Polo 1.9 this weekend to possibly purchase. It has 86,000 miles on the clock and is being priced at £1390 with 3 previous owners. What should I be looking for and does this...

In the main, I only drive twice a day for 1.3 miles each way. Should I keep the Lexus IS 2.5 V6 petrol or swap to a small petrol car, or even a hybrid like the Toyota Yaris?
Related models

Safe and predictable handling. Impressive grip levels. Good sized boot. Decent standard equipment.