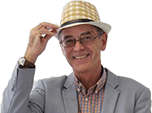 Which winter tyres are best for Maserati Quattroporte?
I run a 2008 Maserati Quattroporte in Spain. The tyres are needing replacing and as I am due to do some driving in Northern Europe this winter I was going to fit winter tyres shortly. Any problems that I should be aware of using winter tyres not in winter.

My supplier can source Pirelli Sotto Zero 3 for the rear with the same specs, but only Sotto Zero 2 91V for the front. Alternatively the supplier can get Vredestein Wintry Xtreme with the 91Y rating - would I be better fitting these?

On return fromplace them every 8-9000 miles). I would put PZeros back on the rear and keep the winter tyres on the front. Is that advisable?

Thanks in advance for any advice you can give.


Asked on by Ian Rees

Answered by
Honest John
Don't ever mix full cold weather tyres with summer tyres and don't use winter tyres in summer, especially where they will be subject to high temperatures. Sotto Zeros are Pirelli's high performance winter tyres. Michelin also does high performance winter tyres that offer amazing performance in snow (I've driven them on 911s and AMGs). If there is any chance you will be doing high speeds (in Germany), you must fit the high performance cold weather tyres all round.
Related models

Great-looking four-door with an evocative heritage but a decidedly 21st century take on luxury and high performance.