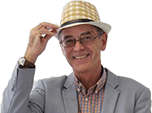 Choosing new alloys and either winter or all-season tyres?
I have a 2015 2WD Nissan X-Trail n-Tec on 19 inch rims. I will be driving round the UK and want to improve winter driving safety. Would a winter package of 17 inch rims be best with winter/all season tyres? And is there a big difference between the winter or all season tyres.
Asked on by Trebobster

Answered by
Honest John
The 19-inch tyres on the X-Trail are reasonably deep 225/55 profile and the car rides and drives well on them. The 17-inch are 225/65 which as winter tyres will be better in snow but will flop around more in everyday driving. If you are buying a set of wheels, I'd go for the 17-inch (Alutecs if they do the correct stud fixing and offset) and fit full cold weather tyres, then swap back to the 19-inch with summer tyres in March/April. Had your existing set of 19-inch tyres been worn, then I would have fitted all weather Cross Climates, Weatherproofs or Goodyear Vector 4 Seasons to the existing wheels.
Related models

Good quality, practical interior. Efficient diesel engine with plenty of torque. Much improved CVT automatic transmission. Comfortable ride.