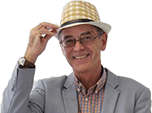 Maserati GranTurismo or Porsche 911?
I have a 61 plate merc E220 CDI coupe 60K to exchange (worth 14K?) and want to spend up to 35K on either a Porsche 911 or a Maserati Granturismo, both available on about '08 plates. What would you recommend?
Asked on by Rich T

Answered by
Honest John
The Porsche 911 997, preferably a 2WD Carrera S.
Related models

Plenty of performance and luxury. Wonderful V8 engine. Space for four.

Quick, sharp and fun yet also docile in traffic, comfortable and comparatively practical.