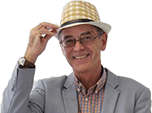 Best price on a new Maserati Ghibli?
We are thinking of buying either a new Audi A7 or a Maserati Ghibli (both would be petrol). Increasingly we are steering towards taking a risk on the Italian (heart over head!). What discount should we be aiming to get on the Ghibli? And any view on best long term bet residual wise?
Asked on by TDG

Answered by
Honest John
VAG pitches its PCP residuals high; Maserati is being cautious, but, with the exception of Ferrari, on past performance, high residuals are more likely to be realised by German cars than by Italians.

Any discount you can negotiate depends on whether the car is already in dealer stock or not and whether it's pre-registered or not. If he's been sitting on it for a while, he'll normally have to let it go.
Related models

Available with an impressive twin turbo V6 diesel engine. Improved interior finish. Strong performance and great style. Five star Euro NCAP rating.