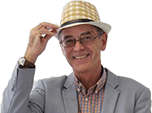 Should I buy a BMW M3 convertible or a Jaguar XK8 Coupe?
I am running a 105,000 mile 2001 Saab 9-3 convertible, worth about £2500, I guess. I fancy an XK8 Coupe. But can I get one with a sunroof? Or do I get another 4-seater convertible, which would be more sociable with my friends; maybe something a bit hotter such as a BMW M3, for example? I could spend £16,000 to £20,000. I do about 7000 miles a year.
Asked on by DJ, via email

Answered by
Honest John
M3 straight sixes are high maintenance. It's a 12-plug engine and a new set of plugs costs £500, for example. However, you are in the money for a current shape 2005/2006 XK 4.2 convertible and you can get four into them if you saw the back passengers' legs off. That's a much better bet than the cheaper coupe.
Related models

Stormingly fast performance. Superb V8 engine sound. High quality interior. Great feelgood factor, yet still docile at low speeds. Available as coupe, convertible or saloon.

Luxurious high performance sports car. Sublime engines. Top quality interior. Good level of standard equipment includes navigation.