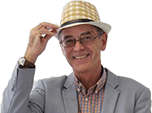 Which wax should I use for my new white car?
After looking at and test driving a lot of small and medium hatchbacks to replace our now three year old BMW 1 Series, we have ordered a new Renault Clio in glacier white. Please could you let me know a decent wax to use on the Clio to keep it looking good - and how often do I need to use?

The 1 Series was rarely washed and never waxed and looks flat now. There's loads in the £10 - £15 price range and I'm not sure which is best.
Asked on by growlydog

Answered by
Honest John
Autoglym hi definition wax. About £45 a tub, but worth it. Lasts for six months and one tub should do the car five or six times.
Related models

Bigger and better looking Clio an improvement on previous model. Both 90 TCe petrol and 90 dCI diesel under 100g/km CO2.