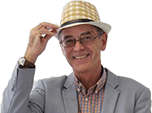 City emergency braking - are there insurance savings?
Although cars like the Volkswagen up and Skoda Citigo already have model variants in group 1 insurance category, do you know of any insurers who offer further discounts if the City Emergency Braking (VW) or City-safe brake assist (Skoda) are specified? If not currently do you believe there will be concessions from insurers in future even for group 1 insurance models?
Asked on by simondb

Answered by
Honest John
Similar questions

What vehicle would you recommend for short city journeys?

I'm looking for a small car (ideally secondhand), preferably Volkswagen as I've had a Polo for 10 years. I'd therefore like to consider a UP! or its SEAT or Skoda equivalents. I just wondered what your...

I am looking to buy a used car and have a £6000 budget. I do a lot of miles, most of which are motorway driving and am torn between three models (all 2013 plate) - the Hyundai i10, the Volkswagen Up and...
Related models

Funky little city car. Cheap to run with low CO2. Lively and fun to drive. Large enough for four adults.

Small car based on Volkswagen Up. Ideal for town. Economical on fuel. Fun to drive. Lower prices than Up and SEAT Mii.