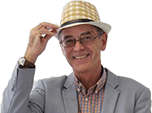 Super unleaded
I was wandering if you knew where Sainsburys gets their petrol from? I thought it was BP, but slightly unsure. And what is the best super around to run my Civic on?

Asked on by stephen54

Answered by
Honest John
Greenergy. The super is part bio.
Related models

Practical and comfortable cabin, huge amounts in interior space, great 2.2 i-CTDi diesel engine, well built and reliable, enjoyable to drive.