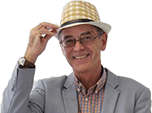 Which SUV is best for comfort?
I am thinking of buying a new SUV. Can you tell me which model is the best for comfort?
Asked on by delfi87

Answered by
Andrew Brady
The most comfortable would probably be something like a Range Rover, Mercedes-Benz GLS or BMW X7 - but they're very expensive. When it comes to affordable models, the Citroen C5 Aircross is the best for comfort.
Similar questions

What's the most comfortable riding car for rough roads and potholes?

Although I am a similar age to Jeremy Clarkson, I do not share his passion for 200mph supercars with rock hard suspension and the ability to send my false teeth through the back of my neck upon accelerating....

I currently own a 2015 Renault Kadjar 1.5 diesel. We bought the car due to its ability to carry large loads, comfort on long journeys and fuel economy. It's been brilliant. I'm now considering changing...
Related models

Very practical. Comfortable thanks to extra foam in seats and Progressive Hydraulic Cushions. Three individually sliding and folding rear seats good for child seats. Outstanding satnav. Apple Car Play and Android Auto work well.
Huge amounts of space. Luxurious and refined inside. Handles remarkably well for such a big SUV. Seven seats as standard.

Rival to BMW X7 and Range Rover. Bigger and more luxurious than before.