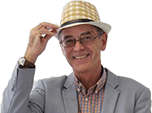 I'm about to replace my SEAT Leon FR with an Arona FR - is there a big difference between them?
I'm going from a SEAT Leon FR to an Arona FR. What is the difference speed-wise, please?

Asked on by Elizabeth Chave

Answered by
Dan Powell
This will very much depend on the spec of your old Leon FR. The 150PS Arona FR mirrors the straight-line speed of the current Leon FR, with both taking around eight seconds to cover 0-62mph. The Leon handles better, however, with its lower centre of gravity providing better stability and agility in the corners. The only issue you need to be aware of is the hesitancy issue with the 1.5 TSI engine when cold at low speeds. We ran one for six months and experienced it quite regularly, you can read our long term report, here:
www.honestjohn.co.uk/our-cars/seat-arona
Tags:
Similar questions

I'm considering buying a small SUV and have narrowed it down to three options, all petrol automatics: Peugeot 2008, Mazda CX3 or Suzuki Vitara. Which would you recommend? Or am I missing an obvious alternative?

My friend is looking for a compact 4x4 crossover to cope better with poorly surfaced country roads. The car needs to be petrol, comfortable and able to cope with motorway journeys. Her budget is £15K maximum....

I've had a SEAT Leon for the last four years: zero road tax and 60+ to the gallon but the visibility is dreadful and I cannot get out of the car without getting my legs/trousers dirty or wet because of...
Related models

Big improvements in quality and refinement over previous Leon. Great to drive with sharp handling. Good value. Shares same base as latest A3 and Golf.

Smooth and comfortable motorway cruiser. Excellent in town with the 1.0 TSI petrol engine. All models are well-equipped as standard.