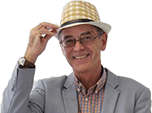 I drive 4000 miles a year mainly in London - should I buy a petrol, hybrid or electric?
I drive 4000 miles a year mainly in London. Which is the best new car to purchase - petrol/petrol hybrid or electric?
Asked on by charles macleod

Answered by
Andrew Brady
Sounds like an electric car would suit your mileage well, provided you can charge at home and don't have to rely on London's flaky charging infrastructure. If you can't charge at home, I'd recommend a hybrid.
Similar questions

What would be the best PHEV or EV with enough boot space for two dogs and with 4WD for snow in winter?

What is the point of hybrid vehicles? For a self-charging hybrid, all electrical power would come directly or indirectly from petrol (diesel) engine. Surely there is no efficiency gained? For a PHEV, I...

I need to replace my Land Rover Freelander with an SUV or estate and I like the look of electric options. I'm ruling out all-electric because I do some long journeys and there don't seem to be enough charging...