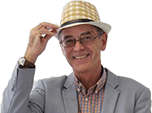 Is It possible to buy a hybrid SUV that can tow a 2000kg caravan?
Is It possible to buy a hybrid SUV that can tow a 2000kg caravan?
Asked on by Steve Robertshaw

Answered by
Andrew Brady
Yes - the Lexus RX450h has a towing capacity of 2000kg. Also consider plug-in hybrids like the Volvo XC90 T8 and Range Rover Sport PHEV - both of which will comfortably tow a 2000kg caravan. They're not cheap choices, however.
Similar questions

I have a BMW X1 and am looking for an SUV hybrid with good performance and ride. Which cars would you suggest I consider?

I currently own a 2007 BMW X5 with 155,000 miles on the clock, which I'm looking to change. I used to do over 20,000 miles a year, but more recently this has dropped to about 10,000. I use it to tow a...

What's the best sub £4500 car for towing a caravan with special reference to reliability? I've been told 4x4's are the way to go from friends who tow however some people swear by a good RWD estate like...
Related models

Bigger and more economical than the old model. Great to drive on-road but with typical Land Rover off road ability. Fantastic traction and ability in the worst conditions.

Incredibly refined and quiet on the move. High quality cabin with room for seven. Well equipped as standard. D5 is smooth yet punchy with good economy. T8 has tax advantages.

Very refined and smooth. Impeccable interior finish. Five star Euro NCAP rating. Lots of standard equipment for the money. 2,000kg towing capability.