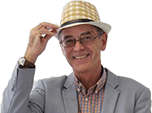 I want an automatic petrol hybrid - what would you recommend?
I want to upgrade my diesel BMW X3 to an automatic petrol hybrid, what would you recommend?
Asked on by Annelli McDonald

Answered by
Andrew Brady
Both the new Toyota RAV4 and Honda CR-V are strong choices with hybrid engines. Also consider a Lexus NX if you'd prefer something more premium, or a Volvo XC60 T8 if you can charge a plug-in hybrid at home.
Similar questions

What hybrid car would you suggest for a family of four with three people above 6 feet tall and one just over 6ft 6?

I am in the market for a new car in the next six months. The one thing stopping me from progressing a purchase is the uncertainty of the death knell of ICE cars and being unsure of what technology to go...

I have a daily commute of approximately 14 miles each way in traffic. I am thinking of buying a hybrid - possibly a Kia Niro. Given the stop-start nature of the driving, what would be best, a self-charging...
Related models

Efficient hybrid crossover available with two- or four-wheel drive. Spacious and robust interior. Very quiet and refined to drive.

Excellent Hybrid model is the pick of the range. High quality and well finished interior. Usefully large boot. Very comfortable ride.