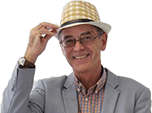 What is the most comfortable car for motorway use?
Please, can you tell me what the most comfortable car would be for motorway use? My budget would be up to £45k
Asked on by Pinner, Middx

Answered by
Andrew Brady
We'd be tempted by a Mercedes-Benz E-Class. It's got a lovely, premium interior and its diesel engines are very efficient. Also, consider a Volvo V90 or you could look at an SUV like the Mercedes-Benz GLC.
Similar questions

I've always understood that motorway X signs surrounded by a red ring are mandatory, so if you don't obey them, you deserve what you get. However, I have also seen these signs without the red ring around...

I would like to buy a used car for everyday use and that's good on the motorway for less than £5000. What do you recommend?

I presently have an E Class E320 CDI sport auto. I love it but it's a 2007 reg and has done 82,000 miles. What should I replace it with?
Related models

Beautiful cabin design and quality. Lovely high-speed refinement. Very quiet and staggeringly efficient four-cylinder diesel. Futuristic equipment and more spacious than ever