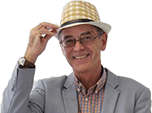 What car should we replace our Skoda Yeti with?
I understand Skoda is launching a new crossover called the Kamiq. Can you please advise if this is a worthy replacement for the Yeti? I require a petrol to replace my Yeti diesel but I am a little bowled over by the numerous crossover vehicles now available. What would be your recommendation?


Asked on by Hilary Hooper

Answered by
Andrew Brady
The Skoda Kamiq will be a small crossover, similar in size to the SEAT Arona and Volkswagen T-Cross. The Yeti was replaced by the Karoq, which is bigger than the Kamiq and similar in size to the SEAT Ateca. You might find the Kamiq is a good replacement for the Yeti if you don't need a great deal of boot space.
Similar questions

My wife and I are 75 yrs old and torn between a SEAT Ateca and a Q2 Audi.We want a smallish SUV, petrol and automatic with 0-60mph acceleration time below 9 seconds.

I have recently been considering an automatic 4WD Yeti and would appreciate info on the type of auto transmission available with the new Vitara BoosterJet engine?

I'm considering buying a Hyundai Tucson. My mileage is 6000 a year so am looking at a petrol engine. Which engine and transmission would you recommend? Would you recommend a Toyota RAV4 2.0 Multidrive...
Related models

400 litre boot. More rear legroom than Volkswagen T-Cross or SEAT Arona. Versatile with plenty of interior stowage. Refined with low wind and road noise. Simple lever type handbrake. Apple CarPlay and Android Auto are available.