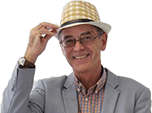 What's the best small automatic car?
I am looking for a small automatic car that has a torque converter gearbox - what do you suggest?
Asked on by jobbo231048

Answered by
Andrew Brady
Many small automatics use frustrating automated manual gearboxes. The Kia Picanto is an excellent little car that uses a torque-converter automatic gearbox. Also, look at the very similar Hyundai i10.
Similar questions

My sister has arthritis and requires a small automatic. Which small cars are the best?

What small petrol automatic cars are available with a basic radio/cd player and no electronic touchscreens?

My 18 year old twins have just passed their driving tests. Which small car is cheapest and safest?
Related models

Stylish and good quality interior. Roomier and more mature than its predecessor. Very refined for a small car. Handles well and good to drive.

Surprisingly spacious cabin. Very good fun to drive. Affordable pricing.