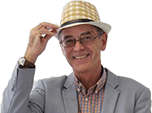 What small automatic car do you recommend?
My wife has a four year old Twingo which she likes very much but physical necessity means she needs to change to a used automatic that is not too much bigger and not too expensive to run. Is there something that fits the bill with a traditional auto box and not a noisy CVT?
Asked on by Harryveyre

Answered by
Andrew Brady
A Kia Picanto or Hyundai i10 would be a good choice with a robust torque converter automatic gearbox.
Similar questions

I am looking for a small automatic car that has a torque converter gearbox - what do you suggest?

My sister has arthritis and requires a small automatic. Which small cars are the best?

What small automatic would you recommend?
Related models

Stylish and good quality interior. Roomier and more mature than its predecessor. Very refined for a small car. Handles well and good to drive.

Surprisingly spacious cabin. Very good fun to drive. Affordable pricing.